Ornamental fountains are decorative elements that combine moving water with lighting, generating true experiences that transmit elegance and balance. These projects are always a challenge that we love to take on, but recently we had a particularly demanding project. The project consisted of the integral development of an ornamental fountain on the island of La Palma, reflecting the importance of astrophysics for the island.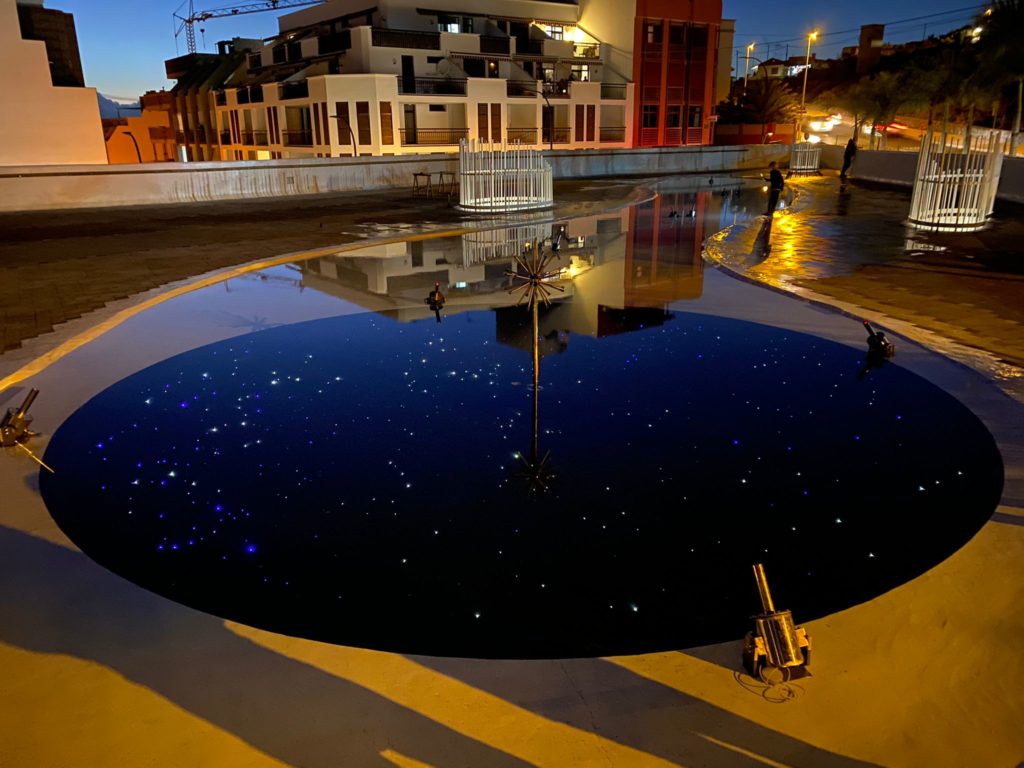 The ornamental fountain, located in a new Shopping Center, is a representation of the night sky on the night of December 22, 2021, thus creating a mirror effect between the astronomical sky and the starry sky of the water fountain. For this purpose, the fountain was designed using multiple comet figures and an inverted terrestrial globe on a starry ground.
At the technical level, ATTIKKAL laminar flow jets with internal RGBW lighting were used. The terrestrial sphere is formed by a 90 cm cylindrical piece made of stainless steel that generates a teardrop effect. These tears fall on a starry floor developed with fiber optics and illuminated with RGBW light sources of our own design. At the aquatic engineering level, 4 pumps were installed to produce different effects at the source. At the home automation control level, a customized system has been installed by ATTIKKAL with different water and lighting effects on demand of the client.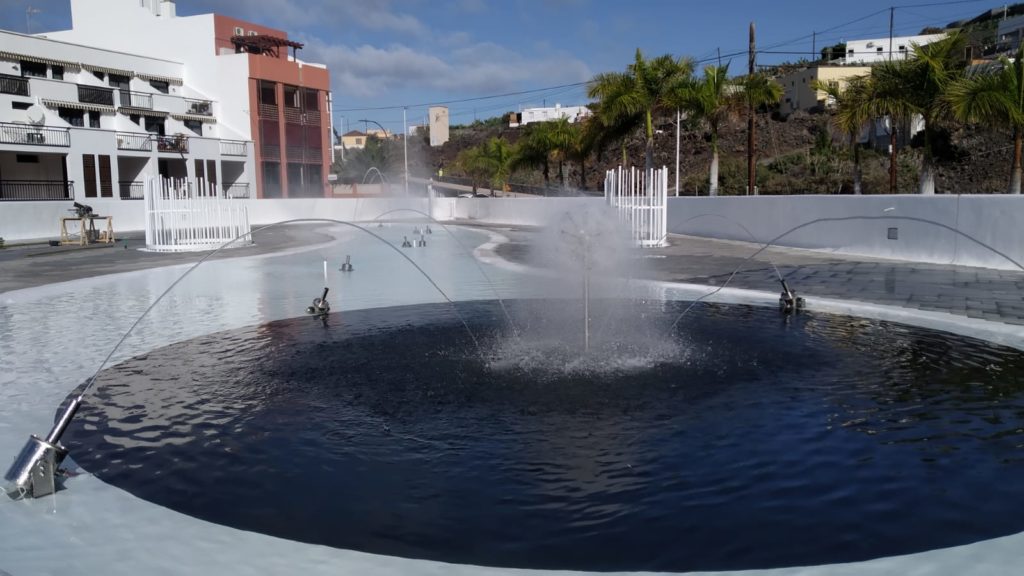 We have fully developed this aquatic fountain project, from the calculations and engineering projection to the design of the parts, manufacturing, installation and domotic control. Additionally, we have installed control software that allows us to cover any type of incident remotely, reducing waiting time for technical service.
It is always a pleasure to work on projects with our clients, but if it is done under a sky like the one of La Palma it is even more enjoyable… We hope you like our little tribute to it.