Discover the charm of water and light with Attikkal's starry floor swimming pool project in an exclusive hotel in southern Spain. Immerse yourself in the captivating beauty of aquatic lighting that brings a touch of magic to poolside experiences.
Creating an aquatic environment with fibre optic stars
At Attikkal we are specialists in transforming aquatic spaces with cutting-edge lighting solutions. Our starry pool floor project consisted of skilfully integrating fibre optic stars into the pool floor, creating a serene, starlit atmosphere that enchants guests.
Innovative lighting solutions for swimming pools
In the field of aquatic lighting, Attikkal leads the way with innovative solutions. For this project, we designed and manufactured four ATTIKKAL RGBW light sources, expertly controlled by DMX technology. These lights allow you to create fascinating displays of colour that create the perfect ambience for an enchanting experience.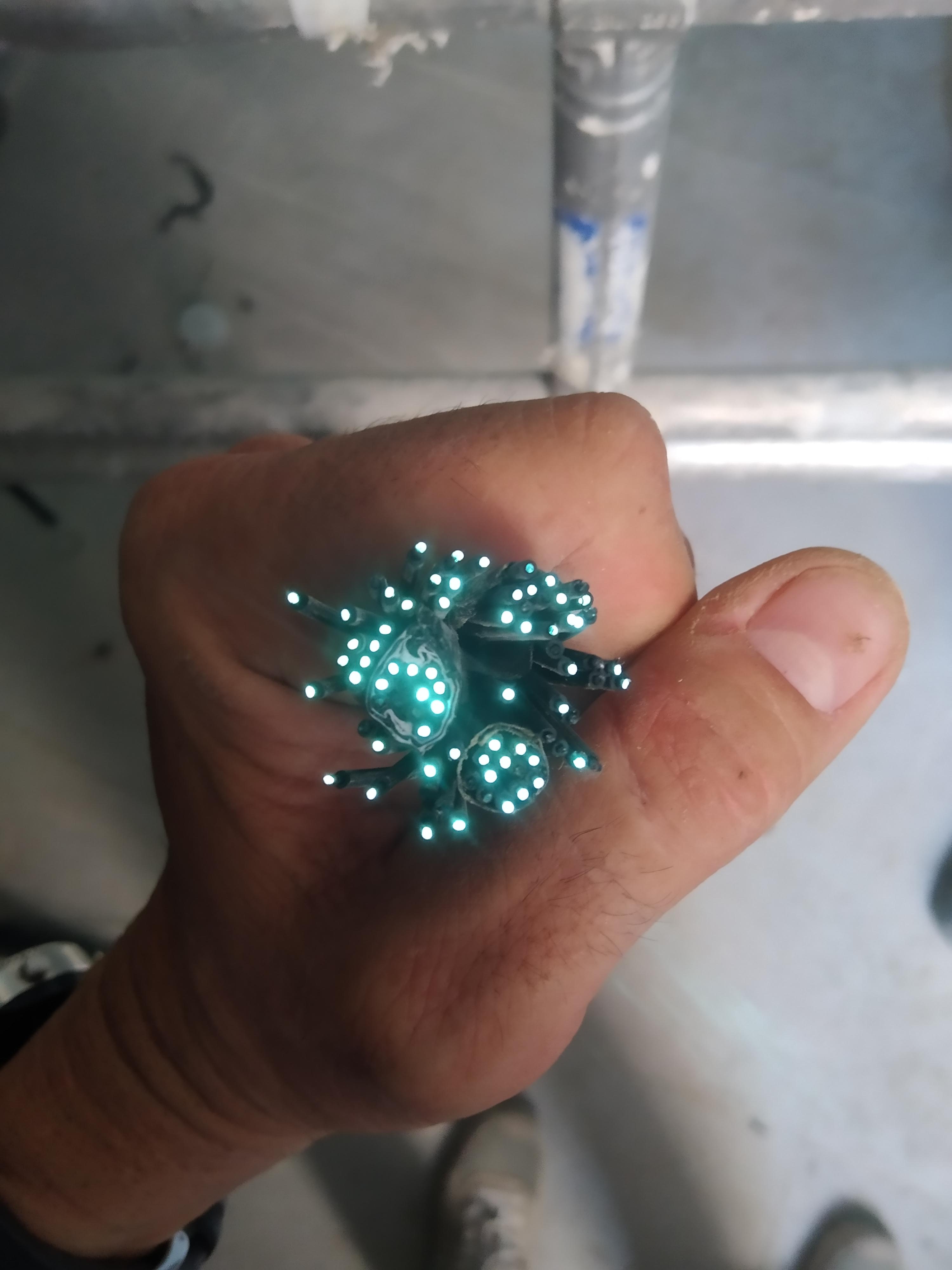 Bringing the night sky to the pool
Our meticulous craftsmanship shines through as we install over 82,000 metres of 1mm section high reflectivity fibre optic strands, mimicking the twinkling beauty of the night sky on the pool floor. The delicate dance of light creates an otherworldly atmosphere that captivates and delights all who behold it.
Art and technology in perfect harmony
Attikkal perfectly combines art and advanced technology to create aquatic masterpieces. Our team expertly connected the fibre optic network while ensuring the proper functioning of the electrical and electronic components, making sure that the beauty of the installation was not disturbed.
A breathtaking aquatic experience
The completion of this starry in-ground pool project highlights Attikkal's dedication to delivering amazing aquatic experiences. Hotel guests now have a unique and elegant oasis to relax in, surrounded by the charm of the starry waters.
Elevate your aquatic vision
If you have a different aquatic or lighting project in mind, partner with Attikkal to bring it to life. Our expertise in creating captivating aquatic spaces will elevate your vision and leave a lasting impression on all who experience it.